Welcome to the inaugural post of our blog series, "Change Makers: Spotlight on Social Good." In this series, we aim to highlight the remarkable efforts of our team members who are making a positive impact in their communities. Today, we proudly feature Randall Kostick, CEO of Corcoran Icon Properties, and Helen da Silva, Corcoran Icon REALTOR® with our Montclair office. They actively contribute to the success of Rocket Dog Rescue, with Randall's dedication to fostering dogs and Helen's role as an Adoption Advocate. Let's explore how their commitment has facilitated numerous adoptions and transformed the lives of both dogs and adoptive families.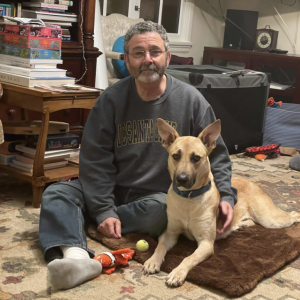 Randall Kostick's Fostering Efforts
Randall Kostick is a passionate advocate for the welfare of dogs in need. As a dedicated volunteer with Rocket Dog Rescue, he opens his heart and home to foster dogs, providing them with love, care, and support during their journey to finding forever homes. Randall's commitment has made a significant impact on the lives of these deserving animals, offering them a safe and nurturing environment as they await adoption.
Helen da Silva's Role as an Adoption Advocate
Helen da Silva plays a crucial role as an Adoption Advocate at Rocket Dog Rescue. Her expertise lies in pairing rescue dogs with loving families, carefully reviewing applications, conducting interviews, and ensuring that each adoption is a successful match. In her time as a volunteer, Helen has successfully facilitated 53 adoptions and counting, bringing joy and companionship to both dogs and their adoptive families. She takes pride in her role, helping families find a dog that perfectly fits their lifestyle and creating lasting bonds.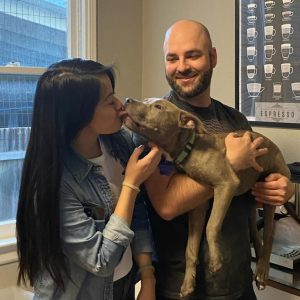 Rocket Dog Rescue's Mission and Impact
Rocket Dog Rescue is a volunteer-run, 501(c)3 nonprofit organization that operates solely on donations. Their mission is to rescue dogs in need, including those facing abuse, neglect, and the threat of euthanasia in overcrowded shelters. They tirelessly work to place these dogs in loving homes, supporting both the animals and pet owners in their community. In addition, Rocket Dog Rescue serves as first responders during emergency animal situations and natural disasters, ensuring the safety and well-being of our furry friends.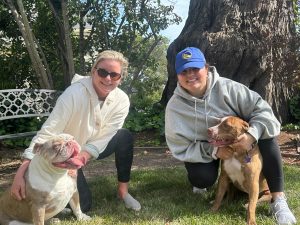 14,023 Dogs Adopted and Counting
As of today, Rocket Dog Rescue has made an incredible impact by assisting in the adoption of over 14,023 dogs. This remarkable achievement showcases the dedication and commitment of the organization, volunteers like Randall and Helen, and the loving families who have opened their hearts to provide forever homes for these deserving animals.
Connect and Learn More
Follow Randall Kostick's journey and learn more about his involvement with Rocket Dog Rescue on his  Facebook page as well as Helen on her Facebook page.  Stay updated on Rocket Dog Rescue's inspiring work by connecting with them on Instagram @RocketDogRescue. For detailed information about the organization and how you can adopt a dog in the San Francisco Bay Area, visit Rocket Dog Rescue's website rocketdogrescue.org.
Join Randall, Helen, and Rocket Dog Rescue in making a difference in the lives of dogs in need. Together, we can provide them with a second chance and the love they deserve. 
Note: If you're interested in fostering or adopting a dog, please reach out to Rocket Dog Rescue directly through their website.